SREBARNA BIOSPHERE RESERVE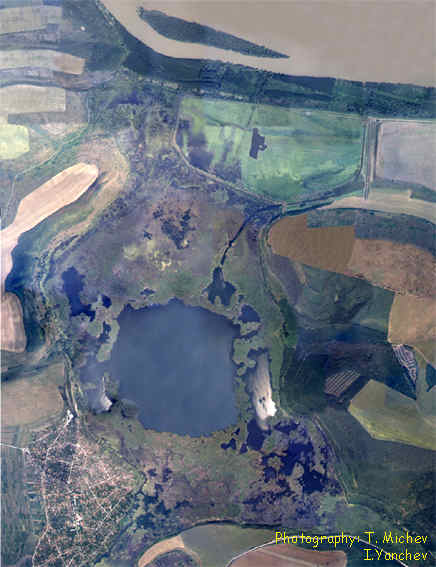 The Srebarna Biosphere Reserve has the highest international nature protection status: it is included in the UNESCO List for Protection of the World Cultural and Natural Heritage (1983); it is recognized also as a Ramsar Site under the Ramsar Convention for Protection of Wetlands (1975); it is a part of the World-Wide Network for Biosphere Reserves of UNESCO (1977) and Important Bird Area (IBA) according to the Birdlife International Programme.
The aero-photography of the Srebarna Biosphere Reserve is a part of the work on the management and implementation plan of the Reserve achieved by the CLOE, BAS in Sofia, Bulgaria. Total Area is 902.1 h.